Heartbeat Africa magazine
Published twice a year with engaging stories and rich imagery. Available as a digital subscription and in print.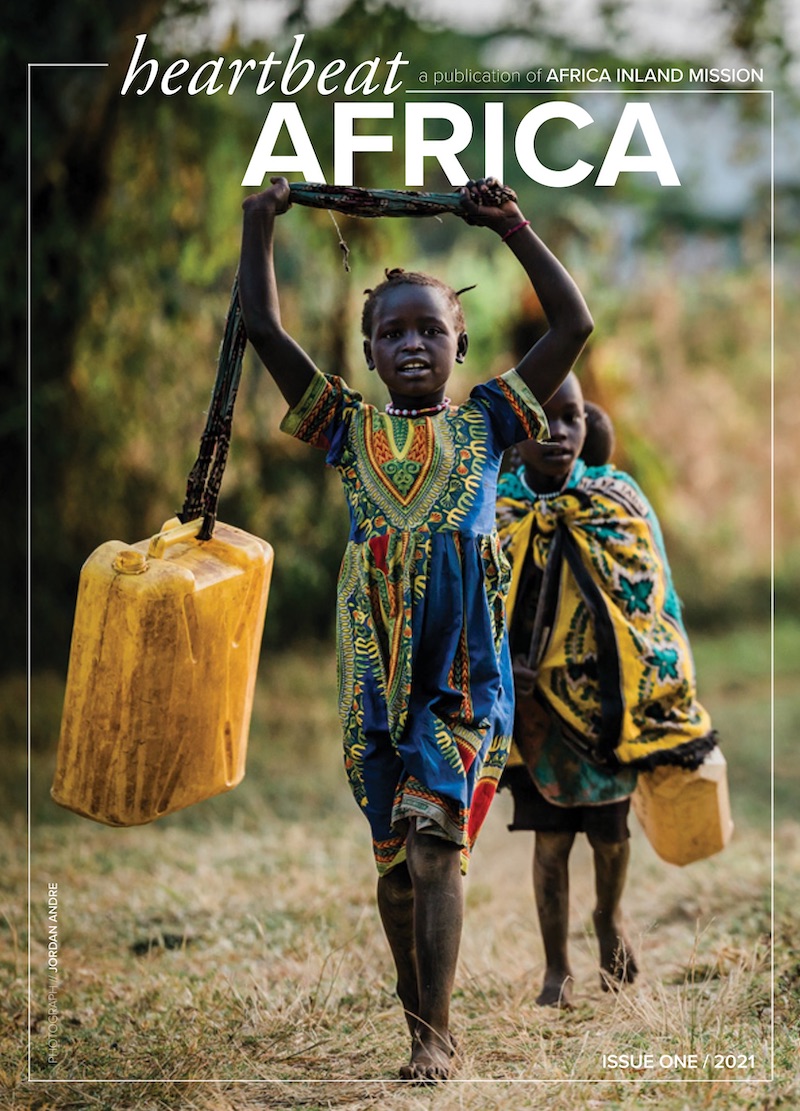 In this Issue:
Songs for the Heart of Africa – Wendy Atkins has the thrill of delivering the first copies of a newly printed hymnal two decades in the making to believers in Central Africa.
The Long Haul – One couple's reflections on a 22-year journey of ministry among the Sena people of Mozambique.
Reaching Their Own – Lopit believers Luka and Umjuma Otuba return to their own people as part of a multinational team working to share Christ in a remote mountain village in South Sudan.
A Place to Meet Jesus – On a bustling European street, a partnership of missionaries from different agencies serve up coffee, friendship, and conversations about Christ.
Unless an Engine Dies – A forced landing in a remote section of Kenya's northern desert region leads to an invitation to establish a church among the Pokot people.