Heartbeat Africa magazine
Published twice a year with engaging stories and rich imagery. Available as a digital subscription and in print.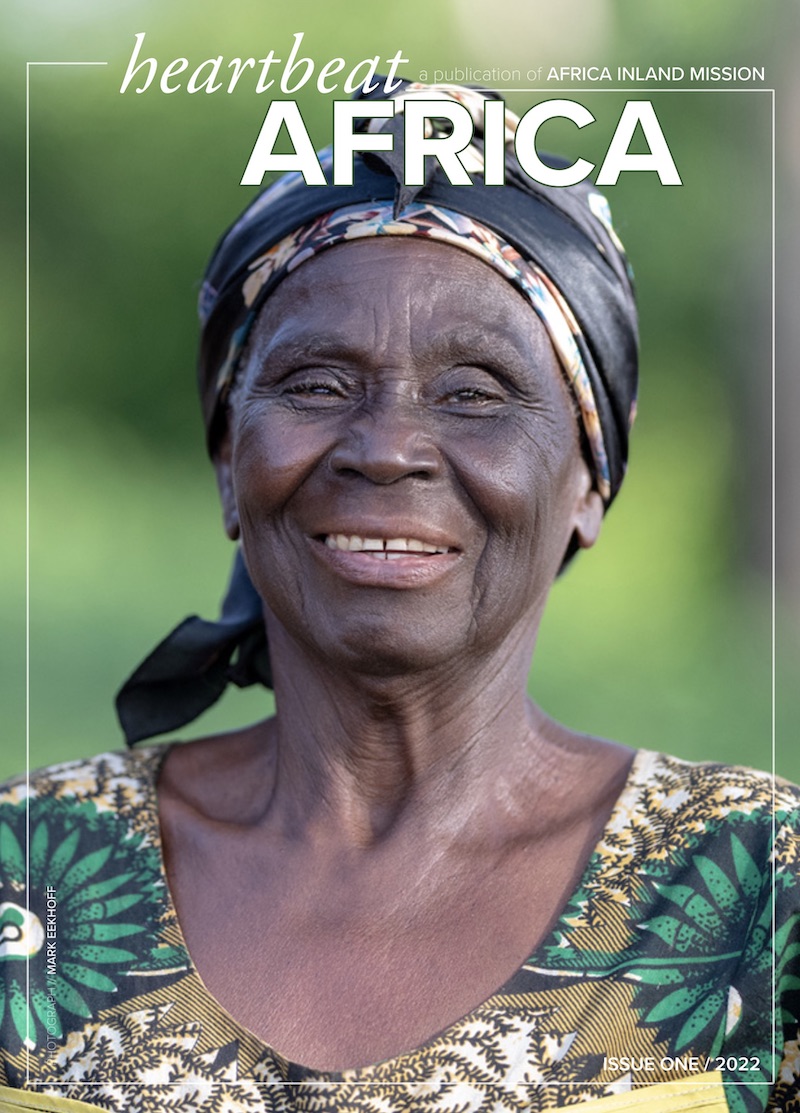 In this Issue:
Remembering Ron – A humble servant of Christ, Ron Pontier was a pilot, church worker, builder, linguist, and more. Mike Delorenzo shares a tribute for this man who left his mark on so many.
Highland Shepherd Journal – In the often lonely highlands of Lesotho, Caleb Fetterhoff shares how a group of short-term missionaries from South Africa were both a boon to the work and a testimony to God's faithfulness.
Bikes & Baobabs – AIM is known for our many acronyms, but BAOBAB may be among our longest! Learn what it means and how God is using well-loved bicycles to open doors among Africans living in Canada.
Looking for Teammates in Chad – "The hope is to find twelve energetic, God-fearing people that will join us in Chad to train as new outreach workers," writes Chris, who will lead a new AIM Outreach team in Chad, Central Africa.
Unity – In coastal Tanzania, churches across a spectrum of denominations unite to reach the unreached in their communities.
After Christmas Came and Passed – Captivated by a missionary's manger scene, an immigrant child gains a fuller understanding of who Jesus is and why He came.