Heartbeat Africa magazine
Published twice a year with engaging stories and rich imagery. Available as a digital subscription and in print.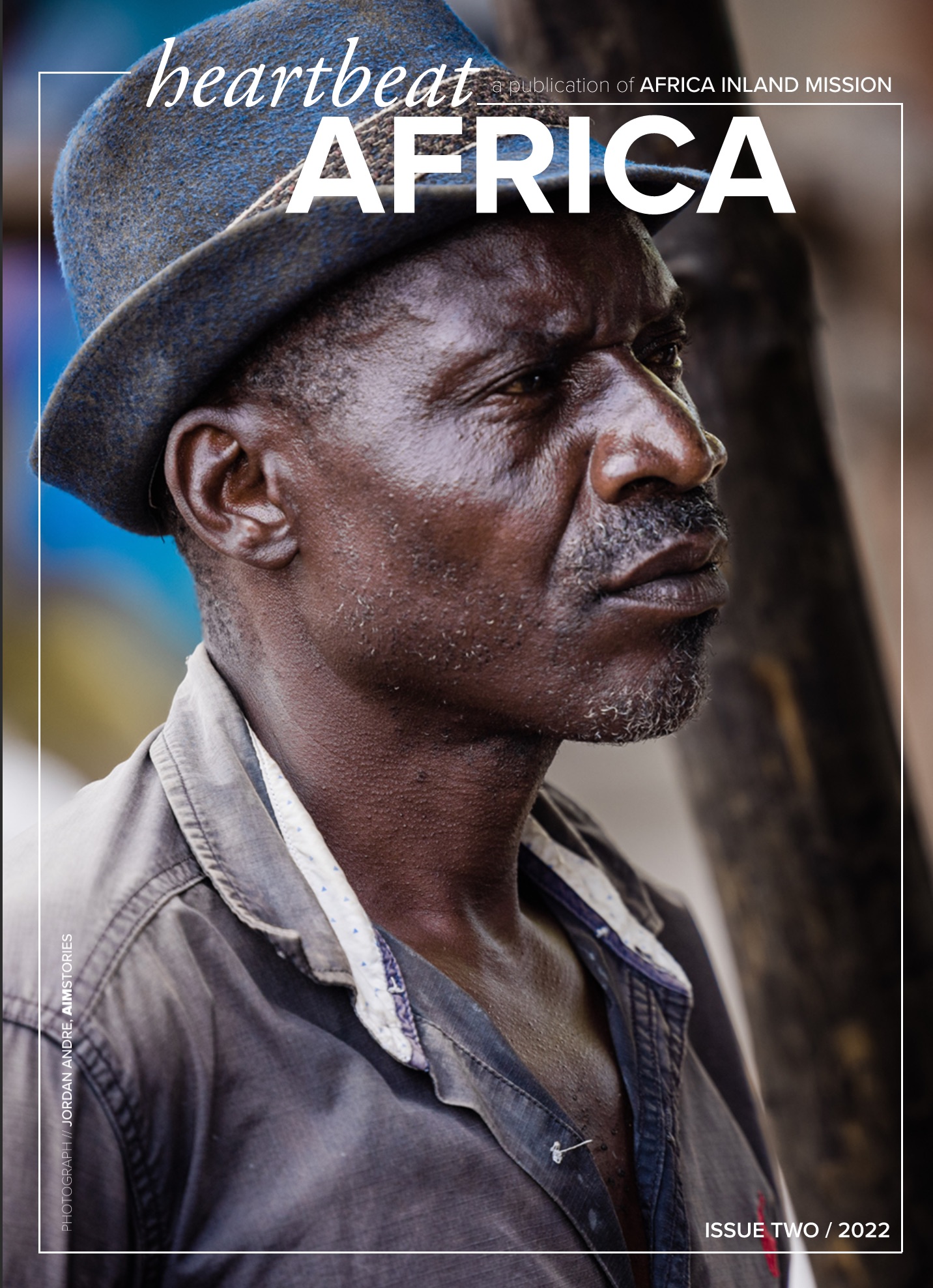 In this Issue:
Good Scandals – A schedule conflict and subsequent apology offer some eye-opening insights about a missionary couple's host culture in a North African nation.
Better Together – Global Outreach pastor Ethan Collins, of AIM partner church Scottsdale Bible Church, shares his church's journey in African outreach.
Alagwa Outreach – Missionary Miriam Pugh shares four spiritual lessons she's learned through her years of working among the unreached Alagwa people of Tanzania.
Three Pigs and a Missionary – Missionary Peter Kapinga had a passion for mobilizing Zambian Christians for missions. He also had a problem.
Come and See – A group of North Americans visit Kenya to get a firsthand taste of the work of Theological Education.
Going Deep – A small team journeys to the heart of Africa to encourage believers, teach God's Word, and explore opportunities for outreach among unreached peoples living in Congo's northern forests