The church has been given the commission to go into all the world and make disciples of all peoples.
If part of your church vision is reaching unreached peoples, we can help you realize that aim.
Both the sending church and AIM have a part to play. Inherent in the Great Commission is the church's responsibility for its own members – training them to be disciples and make disciples, discerning which members are being called into cross-cultural ministry, and preparing and commissioning those members for the work that lies ahead. But your part doesn't end after your missionary is sent.
AIM serves churches in their responsibility to make disciples among the peoples of Africa. We come alongside, listen, and work with you to both equip and sustain your missionaries for fruitful ministry. For the long haul.
As you recognize those who God may be calling to go, love well those you've sent, cast vision and continue to equip those at home to worship Christ in His pursuit of the Nations – this is not a burden you are meant to bear alone.
If you desire a deeper connection with the agency your missionary serves with, we invite you – church leaders and mission pastors – to get to know us better. Learn how AIM can partner with your church in pursuit of our common cause.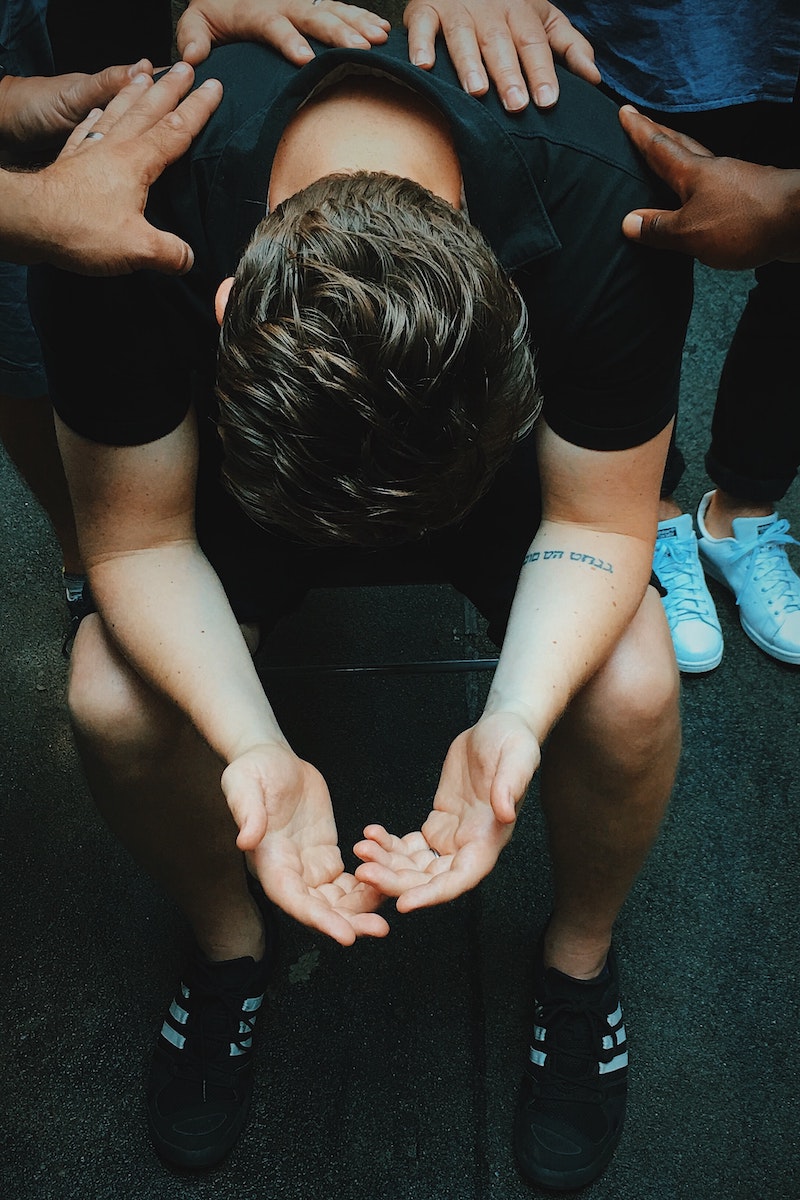 'Explore AIM' - Get to know us
'Explore AIM' is a 24-hour in-person event hosted at our US Headquarters in Peachtree City Georgia, designed for those interested in serving and those who send them. Get an inside look at the heart and the people behind Africa Inland Mission. It's a time of fellowship, fun, first-hand stories, and good food. We offer a Church Leaders Track for the 2-day event, with sessions tailored to answer your questions as a sending church and explore together how we can partner with you.
Missions Coaching and Resources
AIM proudly partners with sixteen:fifteen to encourage and equip the local church.
Our Member Care Covenant
The Member Care Covenant is a voluntary agreement between the Missionary, Sending Church, and AIM, expressing our shared commitment to support and sustain those who go. We desire to establish this covenant with every sending church.
Prayer Guide for Senders
Download Africa Inland Mission's daily prayer guide for missionary support team members.
PrayAfrica
PrayAfrica.org is a ministry website of Africa Inland Mission dedicated to helping believers from around the world to pray for Africa's unreached peoples. We invite your church to learn more about some of our priority people groups and pray for one or more of them on a regular basis. You can subscribe to receive email updates for any people group on the site, and we've provided a number of downloadable resources to help as you pray.
The Prayer Seminar
Resource for focused prayer groups.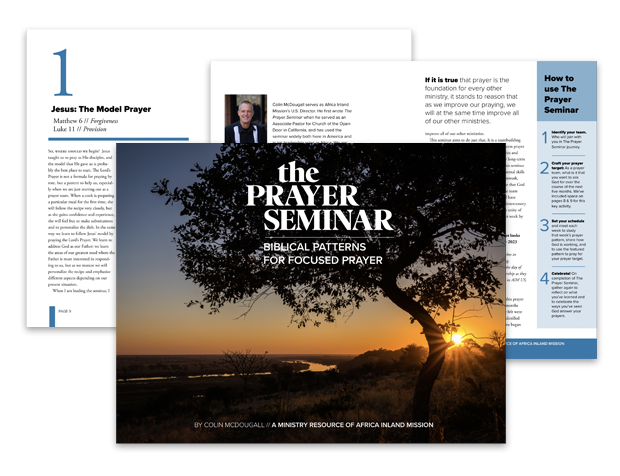 Story of a Sending Church
"IT IS TRULY A BLESSING FOR SCOTTSDALE BIBLE CHURCH TO BE PARTNERING IN THIS GOSPEL SHARING, KINGDOM-ADVANCING EFFORT THAT AIM IS LEADING! WE ARE PRAYING FOR MORE WORKERS FOR THE HARVEST TO COME OUT OF OUR CHURCH TO BE SENT OUT TO SERVE IN AFRICA WITH AIM."